13 Jan '17: IM 70.3 EL Race Briefing
Published by ATC Multisport on Sat, 14 Jan 2017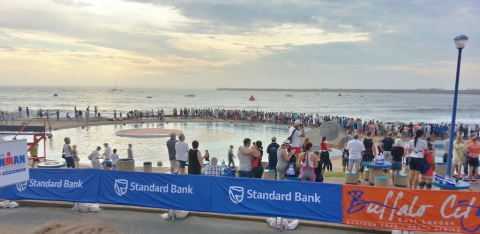 Ironman 70.3 Buffalo City Official Race Briefing in Cape Town
Detailed Information:
Date: Wednesday, 18 January 2017
Venue: Protea Hotel, corner of Arthur 's & Main Road, Sea Point.
Time: 18:00 (Briefing will start at 18:30)
Thanks to some pretty amazing members and
Isuzu South Africa
, ATC has managed to arrange for an official
Ironman 70.3 Buffalo City
Race Briefing, to be held right here in Cape Town!
Paul Wolff, race director, will be here in person to present the briefing and will be on-hand to answer questions.  This will be a much smaller session than the briefing in East London so it will be easier to get your burning questions answered.
ATC would like to extend this invitation to all Triathletes, ATC Member or not, doing the event, to join us for the briefing.  Even if you are not doing the East London event, but are interested in one of the other Ironman events, come along and find out what it is all about.
See you on Wednesday!
ATC